The Quran Generation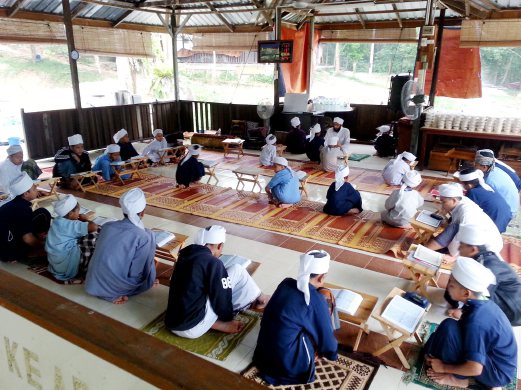 In terms of learning, this maahad is the religinous center and fulltime studying Quran for memorization, correct recitation & the meaning . In order to build the school, this maahad is looking for tahfiz teachers who are willing to voluntarily teach the students here academically. Normally the school will make special prayers before accepting the inclusion of a student. They are pray to God to move the hearts of those who were chosen as students in this place to really learn their best in this tahfiz maahad.
Quran recitation classes are divided into two. Reading class and memorizing class. In addition, the fardu ain classes, hadith class and Arabic language classes are also taught here. Weekends only starting on Saturday afternoon until Sunday night. For these students, despite school holidays, they did not return home.
The academic syllabus here are more to religinous scope and subject instead of normal academic syllabus in school. The aim of the maahad is to generate and shape more Quran generation in the future
The students here also learn practical knowledge about life skills : organic agriculture and systematic livestock care according to Islam.